Travel to Japan with confidence
Travel to Japan today may look different, but as always, your well-being and enjoyment remain our highest priority. We are regularly reviewing updates from Japan authorities and health experts to respond and adhere to new requirements and expectations at destinations throughout Japan.
In our care, you can travel with confidence and rely on a travel experience with newly implemented health and safety protocols on all of our tours. For your peace of mind while traveling, please know that Japan has a reputation for cleanliness and all our team members are trained on new practices regarding social distancing, sanitation and hygiene protocols.
In addition, we've established strong, long-standing relationships with our global network of partners, including hotels, motor coach companies, family-owned businesses and restaurants, among others.
Together, we are working intently to ensure that new procedures and protocols are rigorously followed.
All of us share in the responsibility of protecting each other's health. As a responsible traveler, we ask you to follow the current personal hygiene procedures recommended by the World Health Organization and WTTC protocols, as well as any requests by our professional staff members while traveling. Before you travel, you will receive up-to-date information concerning the protocols required at each destination.
You must purchase travel insurance before coming to Japan with us. Of course, you want a policy that covers medical care.
But, your policy should also cover things like hotel, plane tickets, cancellation, lost luggage…but also travel insurance that covers Covid-related medical and cancellation claims.
You can get buy comprehensive travel insurance for Japan from our partner.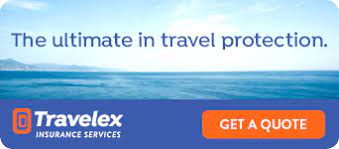 Updated terms of conditions
$0 Deposit Offer: Book now, pay later
Our full booking terms and conditions are quite long. These are the key changes we've made:
Book now for travel with Private Tours Japan in 2022 without worry.
Because you have nothing to pay up to 35 days before departure and change your mind 2 weeks before your trip.
If you notify Private Tours Japan up to 15 days prior to your departure date of your intention to change your trip dates or cancel, you will receive a 100% reimbursement minus 5% transaction fee.
Exclusions. Any services, such as hotels, private cars… booked with a third party other than Private Tours Japan.
But you will be notified a the time of your booking of the cancellation policy they apply.
No strings attached. So, you have real peace of mind.
Updated September 07th, 2022